forex forecast history 21 june 2005
forex forecast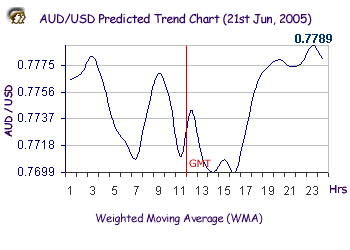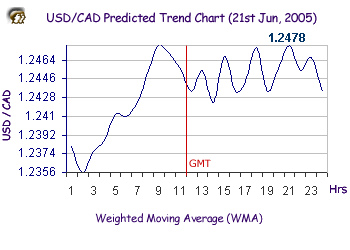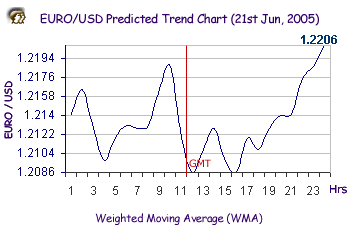 The 24-hrs forecast based trend chart gives the expected trend for day during the three different sessions -Japanese, European and US.
Intra-day forecast (USD / JPY - 21st Jun)
USD will become strong against other majors. USD/JPY will become strong - Long Term upward Trend Phase.
Early trading Hrs, USD/JPY will be very firm and volatility expected, will become firm during late GMT trading Hrs. USD/JPY shows support at 107.72 closing will be firm.
spot- trade- clues
Sell USD/JPY during 01:00-02:00 GMT trading Hrs above 109.41 level and buy USD/JPY during 23:00-24:00 GMT trading below 107.72 level
Trade Signal - Trend and Timings
Trend for the day: Downward till GMT 11:30 Hrs and further downward till day end with intermediary swing of 20-40 Pips
Timing:

Buy/Sell  Time    level/limit  Stop    
Sell      01:30       PM      22-26 pips above   
Buy       07:30       PM   
Sell      09:00       PM      22-26 pips above   
Buy       14:00       PM        
Sell      15:30       PM      22-26 pips above   
Buy       23:30       PM     
Time - GMT Hrs , PM- Prevailing Market